ORQUESTA CACHÉ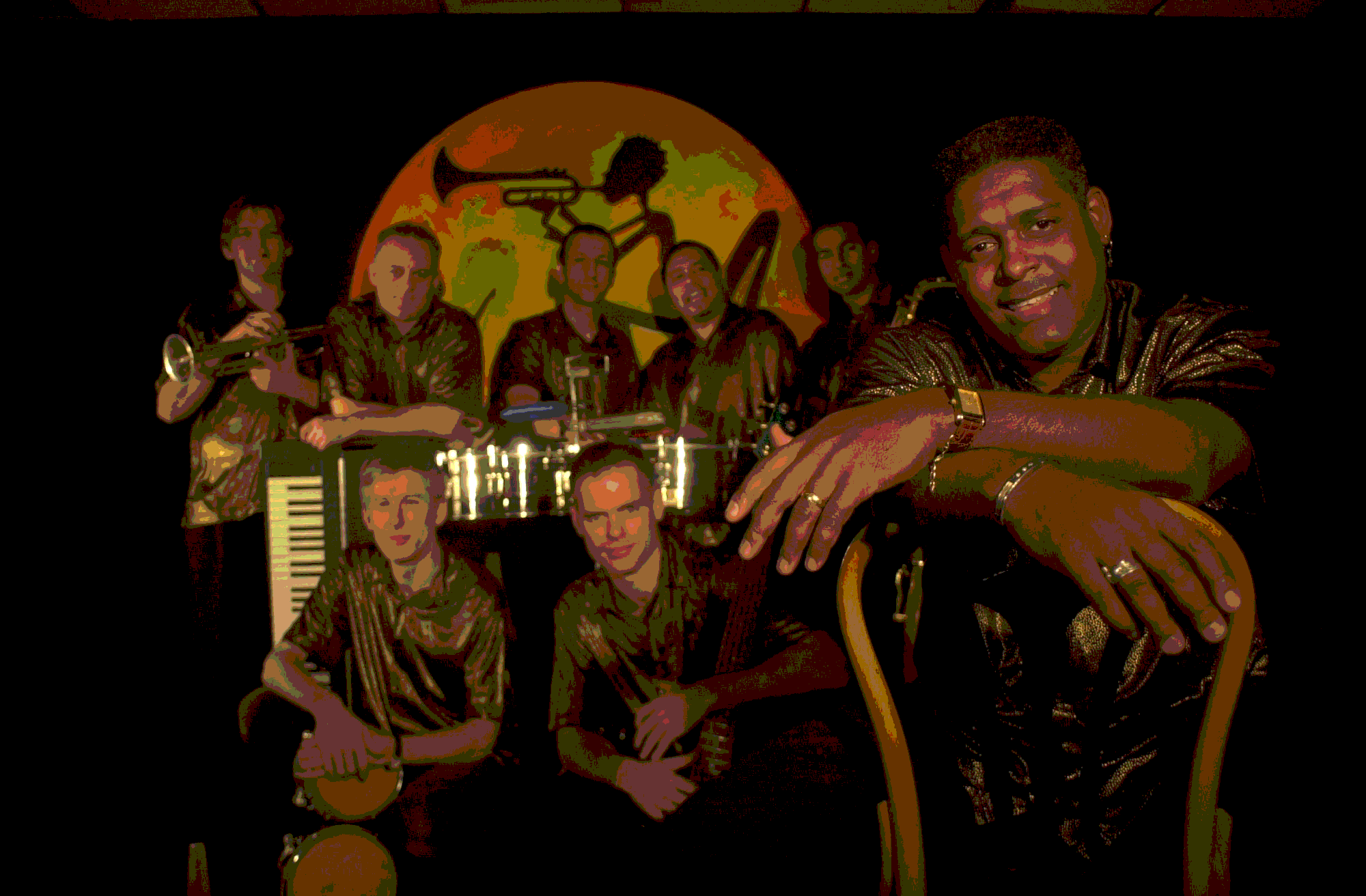 Caché play Salsa. Their passion for the music is infectious and gets both salsa enthusiasts and those new to the sensuous Cuban rhythms straight on the dance floor. Caché are a lively and accessible outfit that bring a vibrant spark to all the different rhythms that make up Salsa - mambo, rumba, cha-cha, bomba, merengue, bolero........
Orquesta Caché have a flexible line-up. For the full Salsa experience, the ten piece band shows what live music is all about - a characterful ensemble, great musicianship and fun. Their hot-blooded salsa sound is produced by the searing, scintillating brass section (trumpet, trombone and saxes), three percussionists, piano, bass and two lead vocalists, whose male and female harmonies give this combo the edge. Additionally, the band has a special enthusiam for danceable Latin Jazz.
For intimate functions, the band can appear in smaller ensembles -right down to a trio playing Latin Jazz.
Caché is fronted by Cuban singer Felix Gonzalez; the rhythm section includes Andy 'El Flaco' Warner (Bongos), Juan Luis 'Chino' Martel (congas) and Toby Hershman (timbales), Chrisito Goodsell (bass) and Tim Sharp (piano); the brass section comprises Domingo Rablah (trumpet, flugelhorn), Raul Fernandez and Derrick Coonghe (saxes/flute).
Repertoire includes all the well know standards including: La Bamba, The Peanut Vendor, Guantanamera, Oye Como Va, Bamboleo (Gypsy Kings), etc
Listen to this band below
Rumbera

Manicero

Sonando

For further info, and bookings, please contact: Salsa Direct

Tel : 07956-395018 or email: info@salsadirect.co.uk

Click here to go back to the other bands