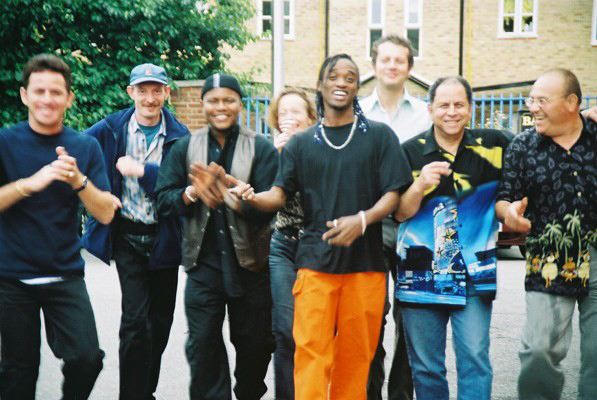 El Equipo is a collaboration between Cuban Bass Player Jimmy Martinez
and English Piano player Sara. The band plays hot Salsa and
Cuban Son with a serious funky groove
The band features top musicians from Latin America and Europe. The exciting
cultural mix of the band enriches their compositions and arrangements,
combining their own modern influences with traditional styles.
El Equipo's recent appearances include Heineken Green Festival, Cork,
Smollensky's London, The Rainbow Festival, Watford, The Lemon Tree,
Aberdeen, Momo's London.
Jimmy Martinez was leader and bass player of leading young Cuban Son
band "Asere". With them he toured extensively and arranged and recorded
2 CDs. He has been living in England for 2 years where he has been playing
with many top Latin bands.
Sara is well known on the UK Salsa scene, and has played, written
and arranged for many of the top bands in the country. Sara has played
and studied in Cuba with musicians from the Buenavista Social Club.
El Equipo also features the following vibrant and
inspirational musicians:Elpidio Caicedo - Lead Vocals, Bill Bland-Congas,
Richie Pla-Bongo, Roberto Pla-Timbales, Simon Finch-Trumpet,
and Paul Taylor-Trombone.
For bookings please contact:
Salsa Direct: 020-8808 4290 or email: info@salsadirect.co.uk